Pacific Pain Clinic: Cyrus Sedaghat, MD, PM&R
Pain Management Physician located in Irvine, CA
The Pacific Pain Clinic offers Botox treatment for both migraine relief and cosmetic purposes. Dr. Sedaghat provides these services to patients from Irvine, California as well as surronding Orange County cities, such as Costa Mesa, Huntington Beach, Newport Beach, and Santa Ana.
What Is Botox?
Botox is a treatment that utilizes the botulinum toxin, which is the same toxin that causes botulism. However, for the purpose of Botox treatment, this toxin is carefully controlled to safely treat cosmetic issues, such as wrinkles. Botox may also be used to prevent migraines, which are severe headaches that significantly impair the patient's ability to function.
How Does Botox Improve Wrinkles?
Botox reduces the appearance of wrinkles and folds in the skin by relaxing the muscles that cause these problems. Dr. Sedaghat typically prescribes Botox to treat the wrinkles that develop near the mouth, on the brow line, and along the forehead. However, Botox may be effective in treating other types of wrinkles as well. It is a less invasive alternative to other types of procedures that may be used to improve wrinkles, including facelifts.
How Quickly Do Results Appear?
Dr. Sedaghat performs Botox treatment on an outpatient basis. The treatment takes only a few minutes to complete. Following the procedure, patients may experience bruising and swelling. Results of Botox typically appear after a few days after these initial side effects disappear.
How Long Do Results Last?
The cosmetic results of Botox can last for up to 6 months. When facial wrinkles begin to reappear, patients may decide to have repeat injections.
How Does Botox Help with Migraines?
Dr. Sedaghat uses Botox to block some of the nerves responsible for migraine headaches. During this procedure, the doctor injects Botox into several locations in the head and neck in order to reduce future migraine symptoms.
When Is Botox Appropriate for Migraine Treatment?
Treatment with Botox can cause side effects, such as neck pain and difficulty swallowing. For this reason, doctors use Botox to treat migraines only in cases where the patient is experiencing migraines frequently. In general, Botox may be recommended if the patient reports experiencing migraine symptoms for 14 days or more each month.
Major Insurance Providers Accepted
We accept all PPO insurance plans, Medicare and Personal Injury. Please contact the office if you have any questions regarding insurance.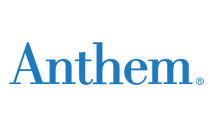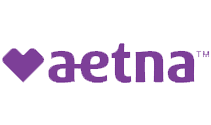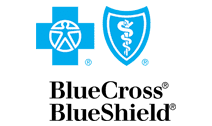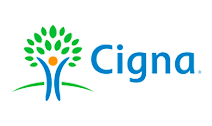 "I highly recommend Dr. Cyrus if you are serious about losing weight."

"Love that he takes the time to listen & address my concerns."

"The doctor was very precise and highly skilled."

We understand your pain and provide quality treatments.
Where to find us
15775 Laguna Canyon Rd., Suite 190, Irvine, CA 92618
Appointments: 714-881-0468
General inquiries: (714) 500-8388
© Copyright 2020 Pacificpainclinic