Dr. Cyrus Sedaghat provides pain management at Pacific Pain Clinic in Irvine, California. With his extensive training in musculoskeletal medicine in one of the most respected medical universities nationwide "Loma Linda University MedicalCenter" Dr. Sedaghat uses a variety of treatment options to help his patients with back pain, neck pain, pain in joints, and chronic pain. Dr. Sedaghat offers these services in Irvine, Orange County, CA to patients from nearby cities such as Newport Beach, Costa Mesa and Santa Ana.
Treatments includes non-opiate and opiate medication management, joint injections, and procedures including lumbar and cervical epidural steroid injections, sacroiliac joint injection, facet joint injection, radio frequency ablation, platelet rich plasma "PRP" and SPG Block for chronic stubborn headaches.
In Pacific Pain Clinic beside of receiving pain management treatment if medically indicated the patient will be referred to orthopedic surgeon, neurosurgeon, neurologist or podiatrist.
As a multidisciplinary approach to provide the best and most complete treatment to the patients who may benefit and medically indicated, the patient may referred to Physical therapy, Occupational therapy, acupuncture, chiropractic treatments or stress relief strategy classes for chronic pain treatment.
At Pacific Pain Clinic for patients with back pain, knee pain or foot and ankle pain who are overweight and may benefit from weight loss programs to reduce their pain, different weight loss programs are available. These programs are supervised by a physician to help patient's wellbeing and reducing their pain.
Using opiate medication for some types of pain that are not responding to ordinary analgesic medication can cause physical dependency after the original pain has been resolved. At Pacific Pain Clinic, offering Office Based Detoxification can help patients who want to stop taking opiate medication or any narcotics. For patients who are interested and who are medical candidates, Suboxone Maintenance Treatment or Subutex (Buprenorphine) maintenance treatment are available.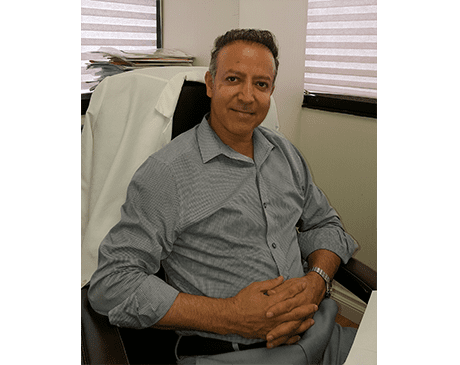 Where to find us
15775 Laguna Canyon Rd., Suite 190, Irvine, CA 92618
Appointments: 714-881-0468
General inquiries: (714) 500-8388
© Copyright 2020 Pacificpainclinic